---
Locker Room
September 28, 2016
Learn a little more on how Lucy prepared for these games.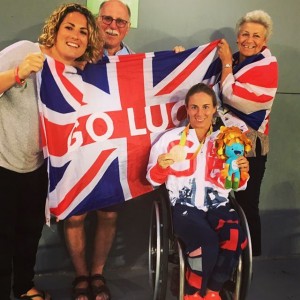 With all the excitement of nail biting competition in all disciplines, an unprecedented GB medal tally and enthusiastic crowds (not everyone has Johnny Vegas as their impromptu linesman!) it is easy to forget that behind the athletes celebrating success are teams of dedicated professionals supporting our elite performers.
So please meet Dr Emma Kavanagh – whom Lucy Shuker describes as her 'Psych Guru'. Emma has offered us a unique insight into some of the mental preparation undertaken by an Elite Athlete approaching the pinnacle of her sporting calendar – the Paralympics.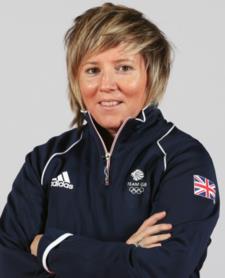 Emma's official title is 'Performance Psychologist' but she has a raft of sporting accreditations to her name. Aside from teaching and undertaking research at Bournemouth University, Emma specialises in the delivery of performance psychology, skill acquisition and lifestyle support.
Emma played Hockey for England so brings personal experience of performing at an Elite level to her coaching. She has worked with Lucy since just before the 2012 London Paralympic games where Lucy won Bronze in the wheelchair doubles with Jordanne Whiley.
How does Emma, a performance coach, help Lucy prepare for such a big event?
Emma explains that "Lucy went out to Rio a couple of weeks before she was due to play and stayed in the Holding Camp. She needed to acclimatise, take part in team training, fine tune, familiarise herself with the environment and get over the jet lag. After a week she moved into the Athletes' Village."
So while the physical preparations went according to plan what was the psychological plan?
"Although this is the Paralympics, the way that Lucy prepared for this was to see this as 'another tennis tournament' at the end of the day. Once the draw is done it is time to focus on the first game and every ball that she hits. The surrounding hype is just an 'add on'" says Emma.
How Does Lucy respond to Crowd Support? Can it be a Distraction?
"In terms of preparation for Rio we had to take a step back and look at the London games. There were huge crowds that surpassed anything that the athletes had ever encountered before. Other major competitions such as Wimbledon and the French Open can also have really big crowds but there again there are tournaments where you are being watched by  fewer spectators. As a result, crowd support can vary widely so the focus has to be on the task in hand. Lucy is very good at adapting…..we do look at 'What If Scenarios' ranging from how to adapt to big crowds and to small crowds but in the end we do get to the point where the crowd doesn't really matter. It's the task in hand that counts."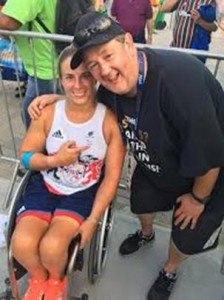 Lucy's new found fan and impromptu linesman, Johnny Vegas!
What other areas of preparation for Rio have you and Lucy worked on?
"Our approach has been really consistent. We've been working together for a long time now and it's a rolling process of support. We continually look at how to be better prepared in understanding emotional regulation. We would be kidding ourselves if we didn't think sport was an emotional experience and we now realise that suppression of emotion is false. We need to understand emotions, why they happen and what we need to do to respond. Tennis, singles in particular, can be a pressurised environment so we focus on how to deal with mistakes and frustrations and how to channel them in a positive way."
"Utilisation of 'What if Scenarios' are crucial yet simple. It's rather clichéd to say, but often the simplest things are the things we fail to do. So preparation is key.  Going through an array of 'What if Scenarios' for Rio was so important. This approach helps focus the athlete on what they can control and ensures readiness for a multitude of scenarios. Knowing yourself and having strategies in place and coping resources really help individuals react positively even in the most adverse situations. Lucy went to Rio prepared, knowing herself and how to perform.
Emma was also keen to point out the necessity for challenge in  training sessions as part of the psychological preparation for Competition.  "Lucy is willing to train in pressurised settings that push her and can make her feel uncomfortable. If it's a cold, wet windy day the easy option would be to go into a lovely indoor arena to train. Not Lucy. We looked at the extreme and variable weather conditions that Rio can offer so it was best to train in tough conditions. If you have trained for the past 4 years in challenging conditions then you are ready for anything, physically but most importantly, mentally when it comes to competition day"
Emma is an advocate of 'Finding The Joy in performance'. "You have enjoy what you do even in highly pressurised environments. "The bottom line is that Lucy loves her tennis. She loves being an athlete. You never hear her complaining about training. She's always willing to explore and work on uncomfortable aspects of her performance and self. "Lucy is always willing to learn and grow and I can't ask for much more than that from an Athlete"
Perhaps there are a few life lessons here for us 'mere mortals'?!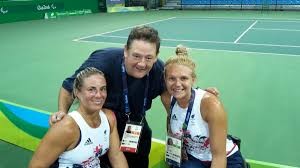 Lucy Shuker, Johnny Vegas and Jordanne Whiley at Rio 2016
For more information on Dr Emma Kavanagh and her work please visit www.vectorperformancecoaching.com
For an update on Lucy Shuker please visit www.wimbledondebentureholders.com/sponsors
Browse the blog
---
Latest Posts
---