---
Locker Room
February 14, 2017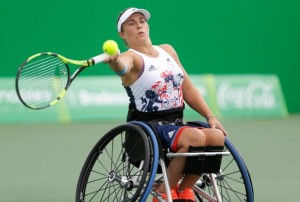 Getting back to the cold of the English winter is always a stark contrast to the January Australian Tour.
It was 45C on my last day in Australia and it's hardly been rising above zero some days here, but it is always nice to be home with comforts and the opportunity to catch up with friends and family.
I'm already back training and preparing for the next tournament which is in the UK in Bolton from February 21st to 25th.
I was really happy with my tennis in Australia. I had an injury before I went out and that restricted what I could do by way of preparation. But maybe the extra rest did me good, because my performances were very competitive.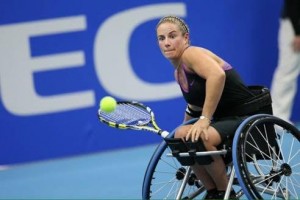 Before I even reached Australia I was in good spirits having had a rare chance to see my brother Matthew, his wife Becky and son Finley in Hong Kong during our stopover there. It has become something of an annual reunion.
The first competition of the tour was in Sydney and runs alongside the Sydney Apia International, so we were playing alongside the likes of Jo Konta and Dan Evans, who both had excellent results there. It was nice to be part of such a strong GB Tennis contingent.
I certainly had my chances in my QF. I was really disappointed not to win after getting so close – match point in the third set – against Diede De Groot, before finally getting edged out 4-6, 6-4, 6-7. That's the kind of player she is, up and down. She can be struggling and then suddenly turn it round, as she did on match point.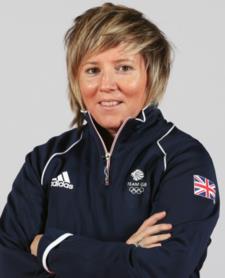 I was really fortunate that my sports psychologist was on hand. Emma Kavanagh (above) was out in Sydney visiting her brother, and was able to make some time to come and support me in the tournament there. It is always nice to catch up with Emma at competitions, as a lot of the work we do is at training and in preparation for competition, so to then talk about putting things into context and how to deal with situations is also a great learning curve.
I had some time in Sydney to take in some of the tourist sites, including the Opera House and Darling Harbour, before heading to Melbourne for the final warm-up tournament ahead of the Australian Open.
The first tournament in Melbourne was an ITF 2 tournament and I managed to beat Dana Mathewson, a talented young American, in the quarter-finals. Then I played against Yui Kamiji and felt I was competing well, and it was only a few points here or there that decided it.
The Aussie Open gave me my first Grand Slam singles victory in a while, against Marjolein Buis (below), who was ranked World No 4 at the time. I was also going to be playing doubles with Marjolein, but first we had to play our singles on opposite sides of the net.
I was in a really good place going into the match after a few days' training with the National Coaches. I played some really simple and sensible tennis and won my quarter-final 6-2, 6-3.
It was a great win for me and definitely gave me some extra confidence. I then played against Yui Kamiji in the semi-final, but she is tough opposition and she showed this by going on to win the Grand Slam title.
My quarter-final win was still very good for me and has helped with my ranking points. I'm still eighth in the world but now I'm closer to those above me and it has given me a little bit of a cushion for the time being from those behind me. I was also able to identify some specific stuff going into my next training block that I want to work and improve on.
This year's Australian Open experience will be quite memorable. The able-bodied line-up and historic finals that fell into place were very exciting to be around with both the Williams sisters making the final and of course the men's final between Roger Federer and Rafael Nadal that everyone was talking about and anticipating.
I think when both Novak Djokovic and then Andy Murray went out, the draw really opened up and people were talking really early about the possibility of a Federer-Nadal final. The excitement started to ripple around and grew the longer they stayed in the tournament. Everyone was talking about it.
Both finals were really exciting, with Serena making history winning her 23rd Grand Slam singles title and an epic five-set match between Roger and Rafa. I am always quite in awe of both these players who truly show so much respect for each other on the court.
Our long haul flight home was actually out of Sydney again so I took a couple of days' downtime back in Sydney where we went off to the Blue Mountains for a day before starting the long journey home. With a stop in Hong Kong again on the way back I was able to see my brother and family once more.
Now I'm back home wearing a few more jumpers but back on court and excited about the next tennis challenges. That home tournament in Bolton comes first, held at the Bolton Arena towards the end of the month.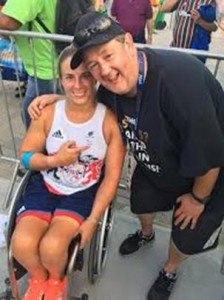 If you are in the area between Feb 21-25 you should come and watch. It is a fantastic sport and I think you'll be pleasantly surprised by the quality of the tennis and the competitive edge we always bring to our battles on court!
That's all for now,
Love Lucy x
Browse the blog
---
Latest Posts
---