---
Locker Room
May 31, 2016
I'm about to play Roland Garros – and I've also officially qualified for Wimbledon as one of the world's top seven ranked players – so it's an exciting time for me, as you can imagine.
Luckily, I've got one of the all-time British greats of wheelchair tennis working with me – Jayant Mistry.
He won the historic first Men's Wheelchair Doubles ever to be held at Wimbledon in 2005, sealing victory in a dramatic final-set tie-break.
Jayant has also won more than 700 singles and doubles matches in a 20-year career, clinching 68 international titles, 20 singles and 48 doubles.
He went to several Paralympic Games, he has done it all. So it's fair to say that Jayant understands wheelchair tennis – and that's why I asked him to help me!
He has been on board for the last eight months and he is going to be with me at Roland Garros too.
Having Jayant on my team doesn't guarantee me success, of course. I know how tough the competition  is going to be at the French Open – as with Wimbledon and then Rio.
All I can do is my best – and, like the others assisting me behind the scenes, Jayant is helping me to be the best I can be.
He knows my strengths, and it is all about doing what I can do as well as I can do it – again and again.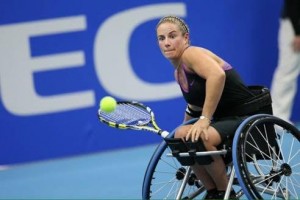 I've been practising on clay at the National Tennis Centre before leaving for Roland Garros.  I've even been using Roland Garros balls – and they are heavier!
A lot of my rivals have been at the World Team Cup in Japan, which is played on hard courts. So although they will have played more matches than the Brits recently, we will hope our more specific preparations will give us an edge.
The movement is different on clay, you lose traction on the turn, you can slip and slide.
The bounce of the balls is higher but won't always be true, especially if they hit a line or a wheelchair track.
I'm not expecting many extended rallies at Roland Garros in the singles. The serve and return are going to be so important there.
I feel like I'm in a really good place at the moment, having trained for five or six hours a day for five days a week in my recent training block.
Now it's time for the competitive action!
I'm hoping all the hard work I've done will pay off at the second Grand Slam of the year. We'll soon find out.
The quarter finals will be on this second Thursday of Roland Garros fortnight, the semis on Friday and the final on Saturday.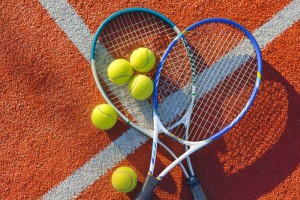 The doubles will be on at least two of those days and so it's going to be a busy time for those who advance and do well.
I'm hoping to be among them and I know I'm fit enough to handle the physical challenges, if that turns out to be the case.
After Roland Garros I'll come home for a few days before heading back to France for back-to-back tournaments in La Rochelle and Orly. Then it's Wimbledon!
I'll let you know how it goes at Roland Garros in my next blog. Hope you'll be supporting me and keeping an eye on my progress!
That's all for now,
Lucy.
Browse the blog
---
Latest Posts
---