---
Wimbledon
June 30, 2018
Are you visiting Wimbledon in 2019?
We share our top tips to help you prepare for your visit to the championships.
With a full day of tennis ahead out in the open, it's important that you are fully prepared and have everything you need for a fabulous day at Wimbledon.
Below are our top tips to help you prepare.
Access
There's an exclusive Debenture entrance situated at Gate 4 on Church Road.
Debenture ticket
Your Debenture ticket gives you access to play for the whole day.
Dress code
The dress code for admittance to the Debenture Lounges is smart casual. Gentlemen are not required to wear a tie or jacket and tailored short for both ladies and gentlemen are acceptable. Dirty trainers and active sporting attire will not be allowed. Most importantly, it's key to be comfortable.
Luggage
If you are travelling with large items they will need to be deposited at the 'Left Luggage' facilities which are outside the grounds. Smaller items which include umbrellas and coats may be left at the cloakroom located within the Debenture Lounge.
Museum
Your Debenture tickets do allow you access to the Wimbledon museum (small fee applies)
Order of play
You can check to see who is playing and on what court, the evening before. All you need to do is simply visit the Wimbledon Club website for details.
Visit the outside courts
Your Debenture ticket also allows you access to watch the marvellous action on the outside courts.
Essentials
Sun cream, Hat, Sunglasses, An extra layer of clothing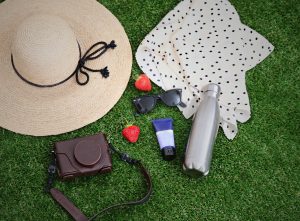 (Suncream by Niels Yard)
We hope you enjoy your visit to Wimbledon!
Browse the blog
---
Latest Posts
---