---
Wimbledon
June 4, 2019
Have you wondered where you can eat in Wimbledon if you're Vegan?
At Wimbledon Debenture Holders we did some digging around for you.  But first we thought we would share some interesting facts from the Top Vegan Tennis players with you.
The Wimbledon Tennis Tournament is only a few weeks away, and a few vegan players are well on their way to more titles.
Today's players have continued to smash stereotypes, as an increasing amount of tennis professionals have resorted to plant-based diets, to improve their career and their health.
3 Vegan Tennis Players To Watch At Wimbledon This Year.
Novak Djokovic
31-year-old Serbian player opened a vegan restaurant, Eqvita, in Monte Carlo in 2016, serving up colourful Mediterranean-inspired and plant-focused dishes to the local and tourist crowds.
Venus Williams
Along with her equally talented sister Serena, is the definition of a pure powerhouse. She has won 7 Grand Slam titles and four Olympic medals, all while battling a severe autoimmune disease. The tennis star chose veganism in 2011 to combat her Sjogren's syndrome, adhering to a strict and mostly raw diet. It seems to be working for her.
Serena William
Temporarily adopted veganism to support her sister and has been flirting with plant-based fuel ever since. However, since becoming pregnant and having her daughter, Olympia, she has been more dedicated to eating nourishing vegan food.
Now you know there are players that love the plant-based fuel where can you find some? Here is our top 3 Vegan friendly restaurants in Wimbledon SW19.
Lu-Ma Cafe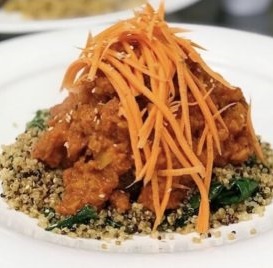 Lu-Ma Cafe 43 Worple Rd, Wimbledon, London SW19 4JZ, UK +44 20 8296 6714 lu-ma.co.uk
Run by a mother and daughter team who are passionate about creating a place where healthy eating is easy – no hidden surprises, no dodgy labelling, just honest, real food! Their food does not deprive or starve and is not restrictive, and they create some of the most common dishes from sandwiches to brownies and even cheesecake from a wide variety of Mother Nature's ingredients.​ Our coffee is supplied by Tudor coffees who are part of the Rainforest Alliance​. Our takeaway packaging is from Veg Ware and is all completely compostable. One of their best selling dishes is the vegan lentil balls on a bed of quinoa and spinach, topped with their delicious tomato sauce and fresh carrots.
Giggling Squid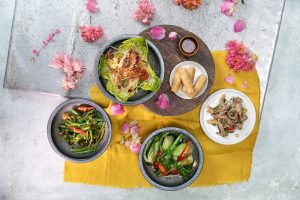 Giggling Squid 26 High Street Wimbledon, London SW19 5BY, UK +44 20 8946 4196 gigglingsquid.com
A dedicated vegan menu has been designed to ensure no-one misses out on the adventurous menu.  Delicious options include the Chilli and Basil Gra Pao, a popular Thai street food dish using chilli and peppery holy basil; the Ruby Noodle Pad Kimao and the Tropical Jungle Curry are bursting with refreshing, spicy and incredibly fragrant Thai herbs.  The Coconut Pudding with Berry Compote and the Pineapple, Coconut & Mekhong Sorbet will be sure to curb those sweet tooth cravings.  Plus a varied vegan wine selection is also available.
A little further out
Vegan Express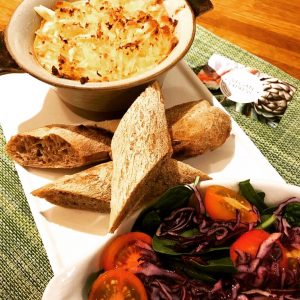 Vegan Express 913 Garratt Ln, Tooting, London SW17 0LT, UK +44 20 8127 6560 veganexpress.co.uk
South London restaurant Vegan Express is establishing itself as one of London's top vegan restaurants providing five star vegan food made from scratch. Head Chef and owner Charles Diallo has his culinary roots in fine dining and used to head up the Chester kitchen at the Dorchester Hotel on Park Lane.
Vegan Express serves truly innovative, tasty, filling and wholesome dishes. Sweet potato lasagne, tofish and chips, and bean loaf Sunday roast to mention a few. Their pizza range is awesome with innovative vegan ingredients such as home made cashew cheese sauce and cashew mozzarella. All desserts are made on site and range from chocolate gateaux, mango and passionfruit cheesecake, chocolate and orange torte and sticky toffee pudding. The restaurant in Tooting is fully licenced and offers a full range of vegan wine, beers, cocktails, cider prosecco and more.
And A Few Extra Tasty Places To Try Out.
Massion St Cassien
71 High St, Wimbledon, London SW19 5EE, UK +44 20 8944 1200 maisonstcassien.co.uk
Maison St. Cassien is an independent Café and Restaurant in Wimbledon Village. With a wonderful, varied Mediterranean and Lebanese menu, our friendly, relaxed atmosphere makes it a favourite with locals and visitors as well as the famous tennis players during the Wimbledon Championships.
Chango Empanadas
12 High Street Wimbledon, Wimbledon, London SW19 5DX, UK +44 20 8605 2051 chango.co.uk
Highest standards, fresh ingredients and deep knowledge of our products, producing the most authentic Argentine empanadas in the UK
Gourmet Burger
88 The Broadway, London SW19 1RH, UK +44 20 8540 3300 gbk.co.uk
Serving up gourmet burgers in the UK since 2001. Offering a variety of delicious burgers, homemade sauces and seriously good milkshakes.
Wahaca Wimbledon
35 Victoria Cres, The Broadway, Wimbledon, London SW19 1QD, UK +44 20 3728 9008 wahaca.co.uk
Discover our menu, our restaurants serve up traditional Mexican food with a difference. Enjoy a taste of sunshine and tacos! Book a table or walk on in
Browse the blog
---
Latest Posts
---