Safe and Secure Online Payment

T: +44 1962 733649 (UK)

London Local time : 10:12:11

Out of hours answerphone service, we will return your call

The Wimbledon 2018 Debenture Experience
Welcome to Wimbledon Debenture Holders, one of the UK's leading specialists for Wimbledon 2018 tennis tickets. Wimbledon is renowned as one of the sport's most prestigious Grand Slams. As the oldest and most coveted tennis tournament in the world, each year The Championship produces incredible drama and throws up new surprises.
Taking place between the 2 July to 15 July at the All England Club in London, Wimbledon 2018 promises to offer world class performances and intense theatre. If you want to experience the British tennis experience in all its glory, rest assured we can help. Buy your tickets for the Wimbledon 2018 tournament now and get peace of mind you'll get them in time for the event.
Australian Tennis Players
What would Wimbledon's history have been without Australians? Very different - and far less interesting.
You might even say the Aussies have earned the right to call Wimbledon their own, because there was a time when you practically had to be Australian to stand a chance of winning the men's singles title!
Between 1956 and 1971, Australian men triumphed at Wimbledon no fewer than 13 times in 16 years! Lew Hoad, Ashley Cooper, Rod Laver, Roy Emerson and John Newcombe all showed there was no match for Aussie grit and style at the All England Club. The imperious Laver won the title four times in the 1960s with his nimble approach and effortless grace.
This is our second time, using your marvellous service to get tickets for the best tennis tournament in the world, and the level of customer service supplied by you is outstanding.
My Tickets arrived Monday morning Melbourne time! I am amazed at the speed of the delivery time - given FedEx only collected from you last Thursday. My thanks to the whole Team during the process. Everyone has been extremely helpful and responsive.
I received our Wimbledon tickets this morning and I just wanted to express my thanks to you and the whole team at Wimbledon Debentures for a highly professional service from the original booking through to the delivery of the tickets. Well done and thank you all.
Previous
Next
Why Purchase your tickets through Wimbledon Debenture Holders?
We have created a secure marketplace for debenture holders to sell their tickets directly to you, the international tennis fans. Our team at Wimbledon Debenture Holders are highly experienced in delivering excellent client service. We can offer you advice on every aspect of your visit from recommending the best transport, accommodation & restaurants to local knowledge about London SW19.
Any help we can offer, please contact us or call the team on +44 1962 733649 (UK).
Centre Court Seating Plan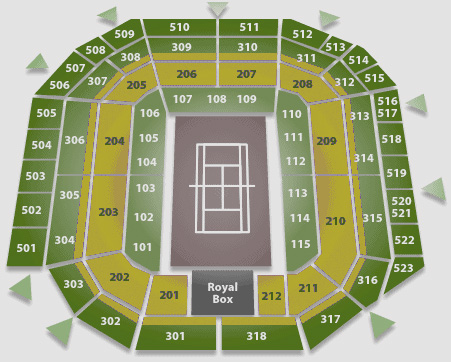 Denotes debenture seating
No 1 Court Seating Plan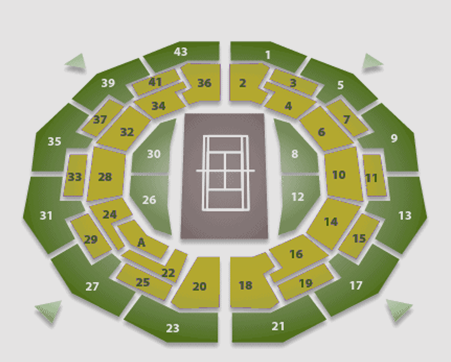 Denotes debenture seating
Frequently Asked Questions
Speak to one of our ticket experts today
Call: +44 1962 733649 (UK)
-or-
Wimbledon Debenture Tickets
The Show Courts have superb Debenture facilities including waitress service or self service restaurants and luxury bars, with views over the courts from the terraces. The restaurants are only available to Debenture ticket holders where you can have a sumptuous lunch and be courtside in time for the start of play at 1pm.

What else can I experience?
London is a leading global city steeped in history, arts, entertainment and iconic landmarks. We can advise you where and what to visit in and around London, and also provide information on accommodation and transport links to hotels.