Safe and Secure Online Payment

T: +44 1962 733649 (UK)

London Local time : 10:11:49

Out of hours answerphone service, we will return your call

The Wimbledon Debenture Experience
Welcome to Wimbledon Debenture Holders, one of the UK's leading specialists for Wimbledon 2018 tennis tickets. Wimbledon is renowned as one of the sport's most prestigious Grand Slams. As the oldest and most coveted tennis tournament in the world, each year The Championship produces incredible drama and throws up new surprises.
Taking place between the 2 July to 15 July at the All England Club in London, Wimbledon 2018 promises to offer world class performances and intense theatre. If you want to experience the British tennis experience in all its glory, rest assured we can help. Buy your tickets for the Wimbledon 2018 tournament now and get peace of mind you'll get them in time for the event.
Federer Makes it Eight
Close to tears as his dream came true, Roger Federer made Wimbledon 2017 truly historic when he claimed his eighth men's singles title.
Catherine, Duchess of Cambridge applauded alongside Prince William, while actors Dame Maggie Smith, Eddie Redmayne and Hugh Grant all added to the glamorous British contingent at a very special occasion.
Nearby, happy customers of Wimbledon Debenture Holders were able to take in and contribute to that unique atmosphere, as they watched sporting history unfold from superb seats and knew they would always be able to say "I was there when Federer did it again."
Will Andy Murray return to his best in 2018 to challenge the imperious Federer once more? If so, another Centre Court classic beckons.

Whoever the sporting gladiators may be, Wimbledon is never short of drama. The most recent Championships reminded us of that delicious reality, as a resurgent Rafael Nadal finally lost 13-15 in a marathon fifth set on No1 Court.
Just a quick note to confirm receipt of the tickets. A huge thank you to you all - I am always weary of buying tickets online, especially when they are of high value, but the entire process was very smooth and professional. A particular thank you to Lisa on the phone yesterday for being so patient with me! I shall certainly use your services again. 
Just confirming that our Wimbledon tickets have arrived safely. Thank you for providing an excellent service - we will definitely use your company again
Should we require any Wimbledon tickets in the future, we will not hesitate to contact you. Your approach is extremely professional and diligent.
Previous
Next
Why Purchase your tickets through Wimbledon Debenture Holders?
We have created a secure marketplace for debenture holders to sell their tickets directly to you, the international tennis fans. Our team at Wimbledon Debenture Holders are highly experienced in delivering excellent client service. We can offer you advice on every aspect of your visit from recommending the best transport, accommodation & restaurants to local knowledge about London SW19.
Any help we can offer, please contact us or call the team on +44 1962 733649 (UK).
Centre Court Seating Plan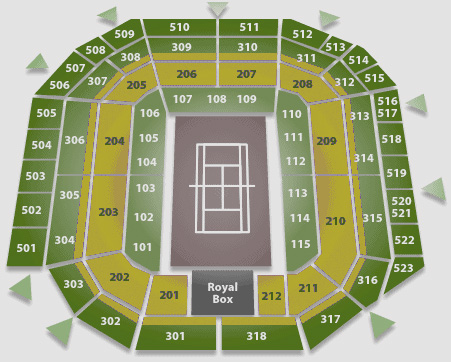 Denotes debenture seating
No 1 Court Seating Plan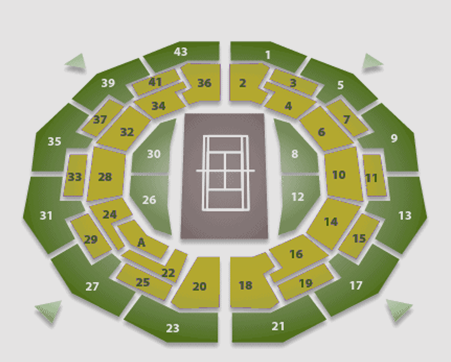 Denotes debenture seating
Frequently Asked Questions
Speak to one of our ticket experts today
Call: +44 1962 733649 (UK)
-or-
Wimbledon Debenture Tickets
The Show Courts have superb Debenture facilities including waitress service or self service restaurants and luxury bars, with views over the courts from the terraces. The restaurants are only available to Debenture ticket holders where you can have a sumptuous lunch and be courtside in time for the start of play at 1pm.

What else can I experience?
London is a leading global city steeped in history, arts, entertainment and iconic landmarks. We can advise you where and what to visit in and around London, and also provide information on accommodation and transport links to hotels.